Pop-A-Top Records Homepage & Main Menu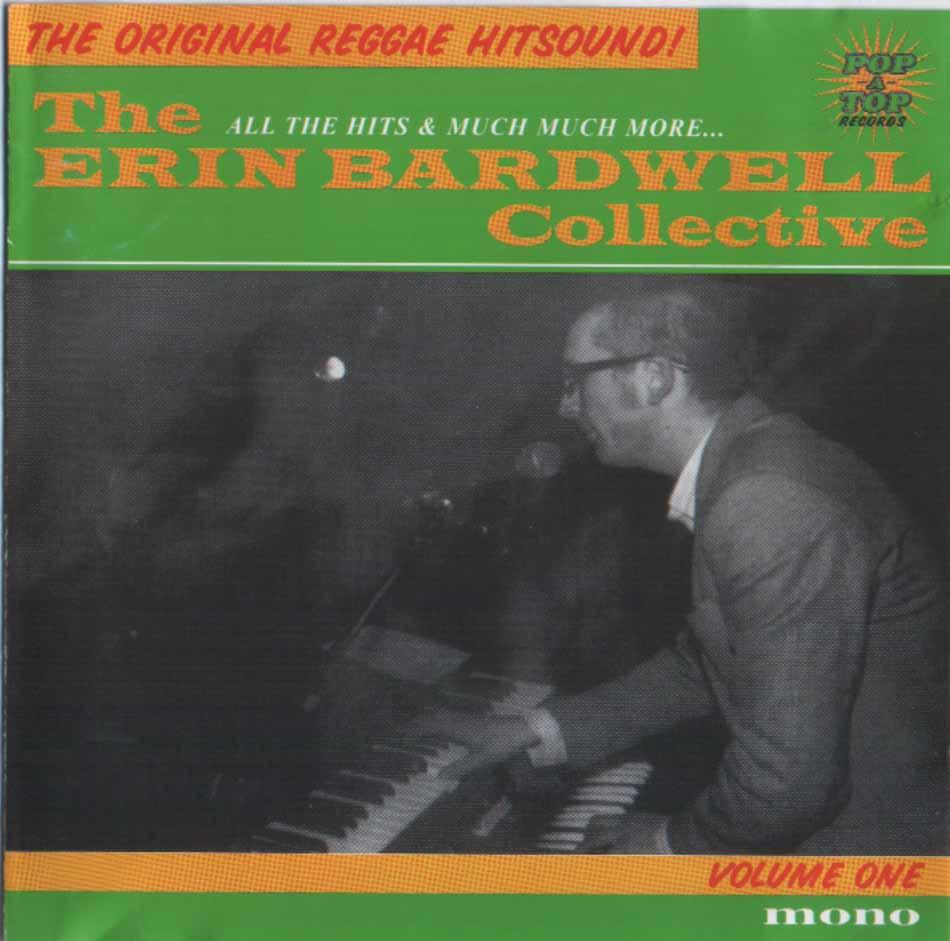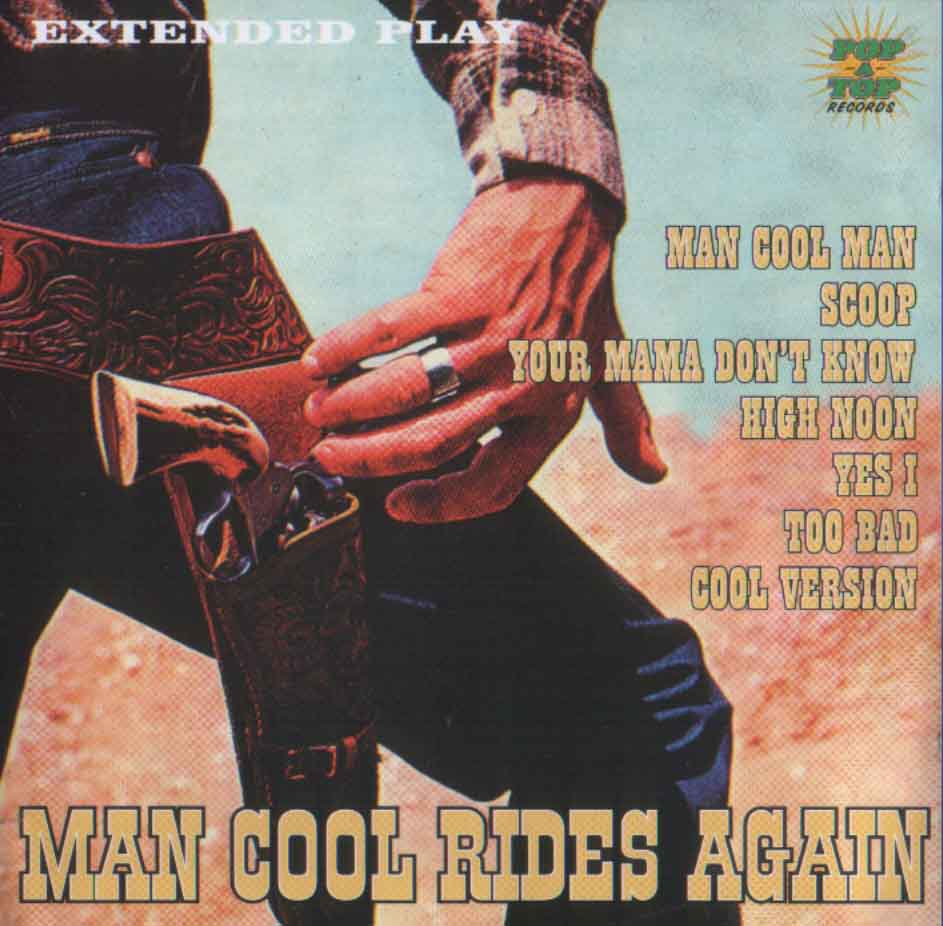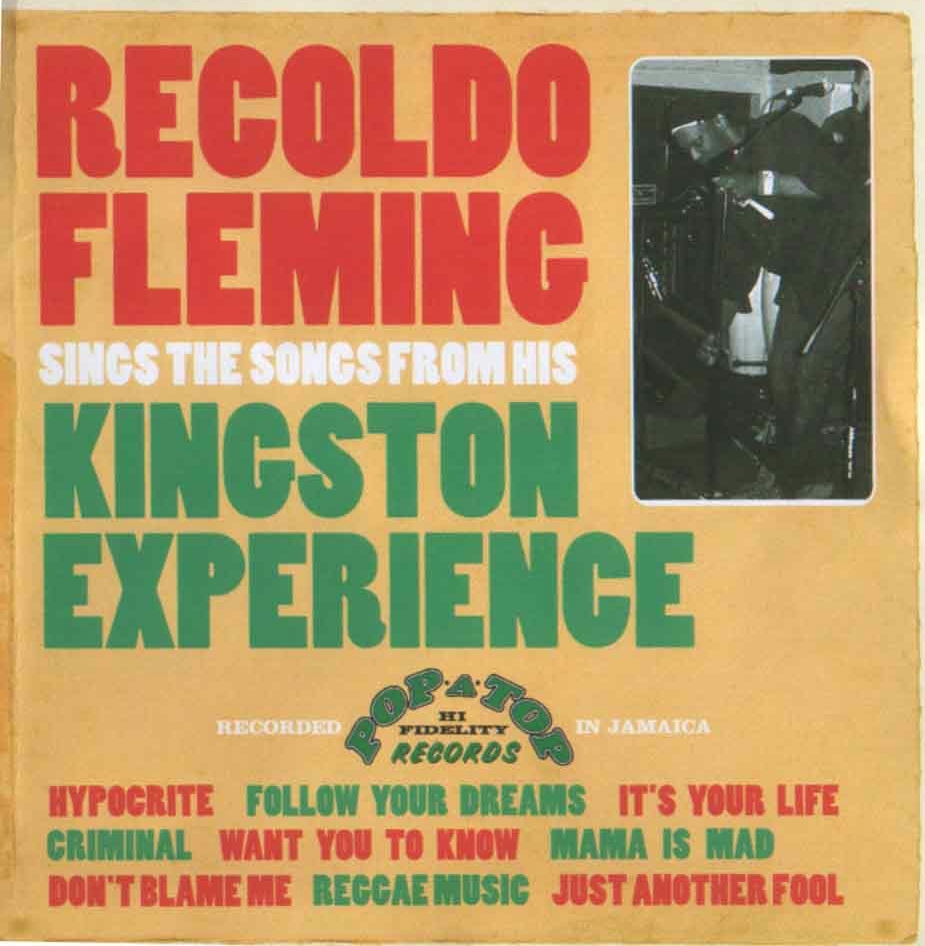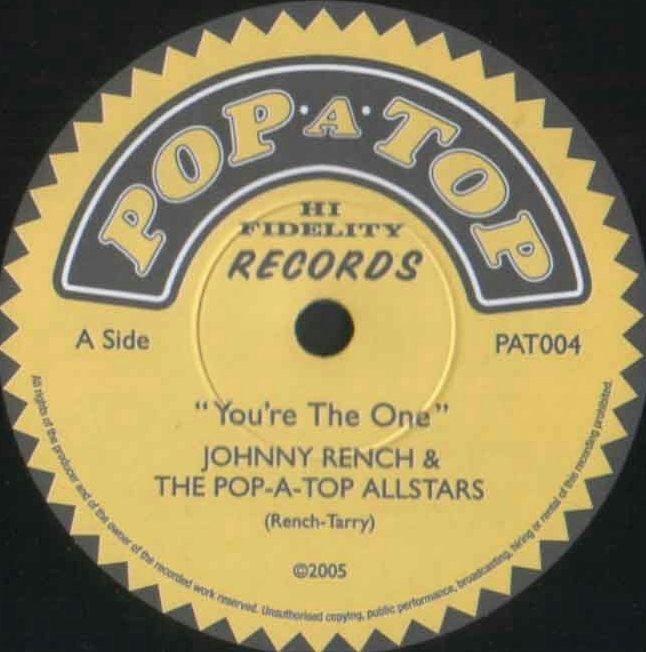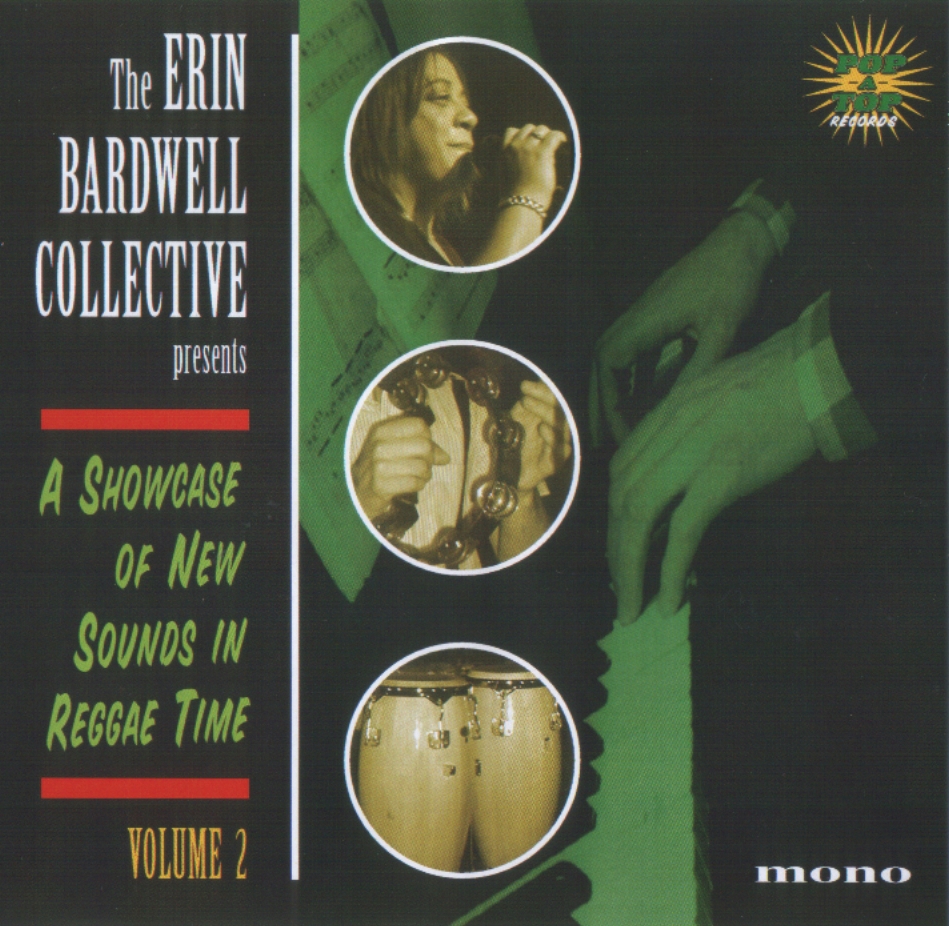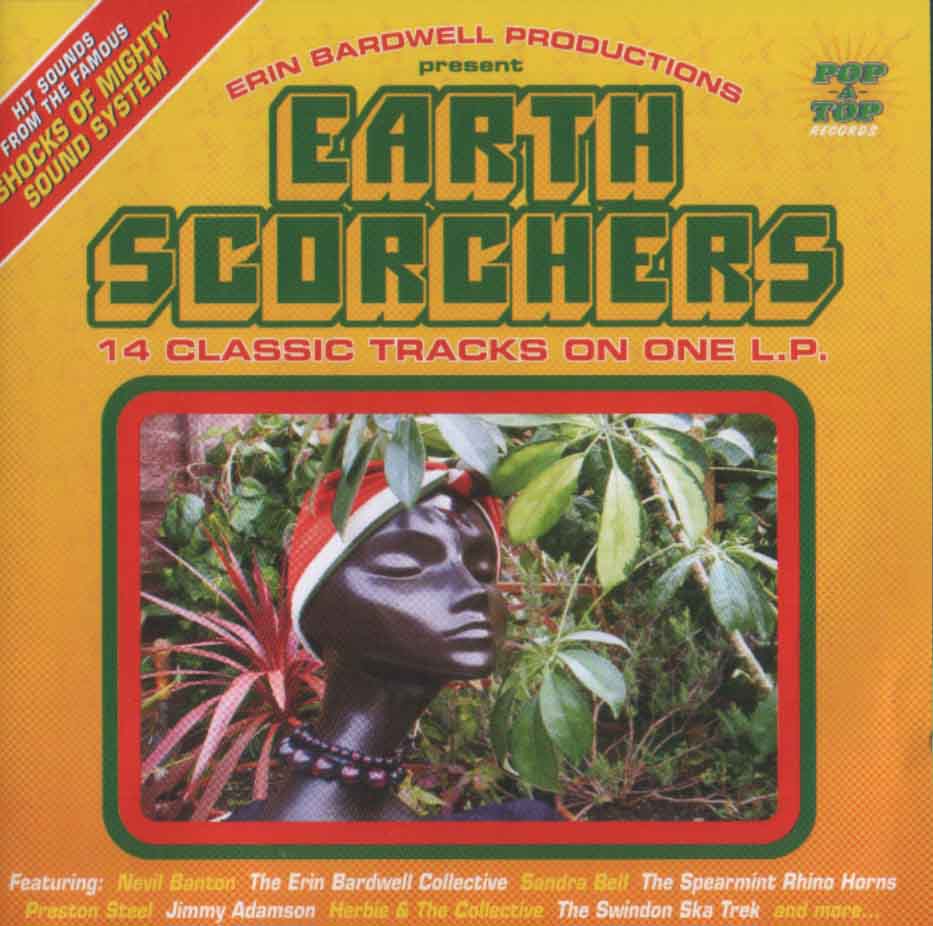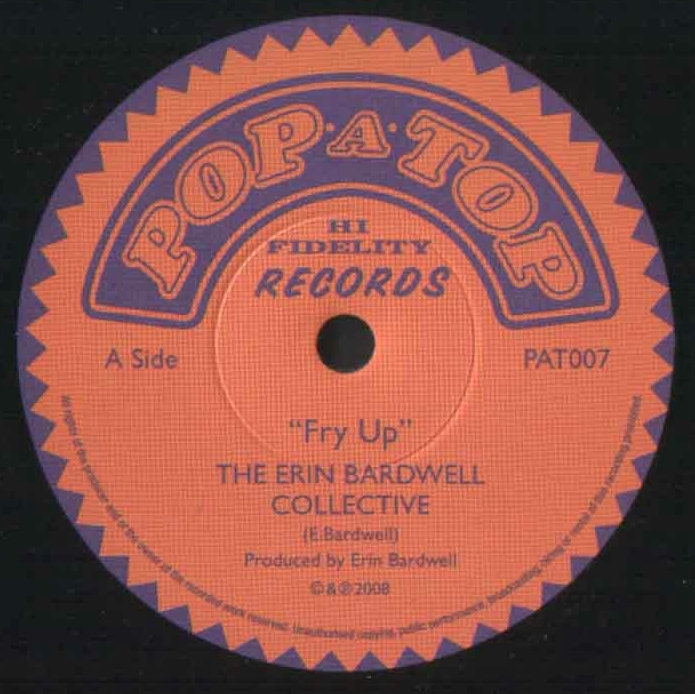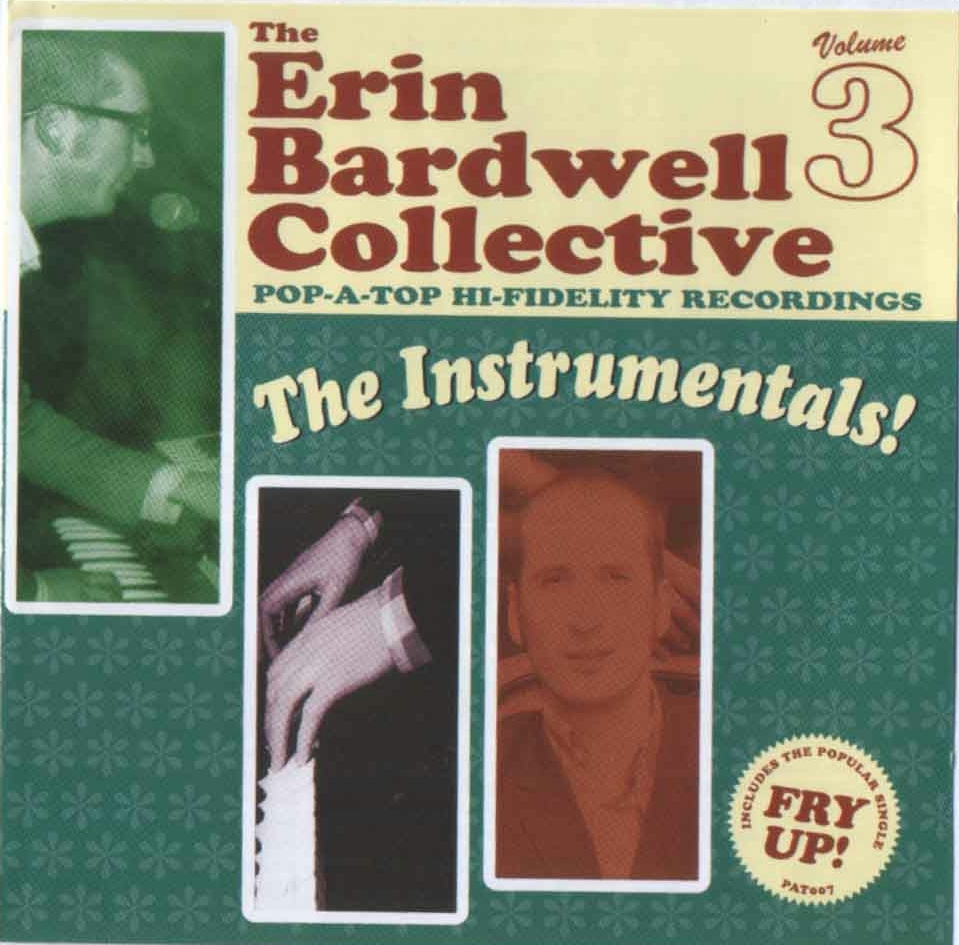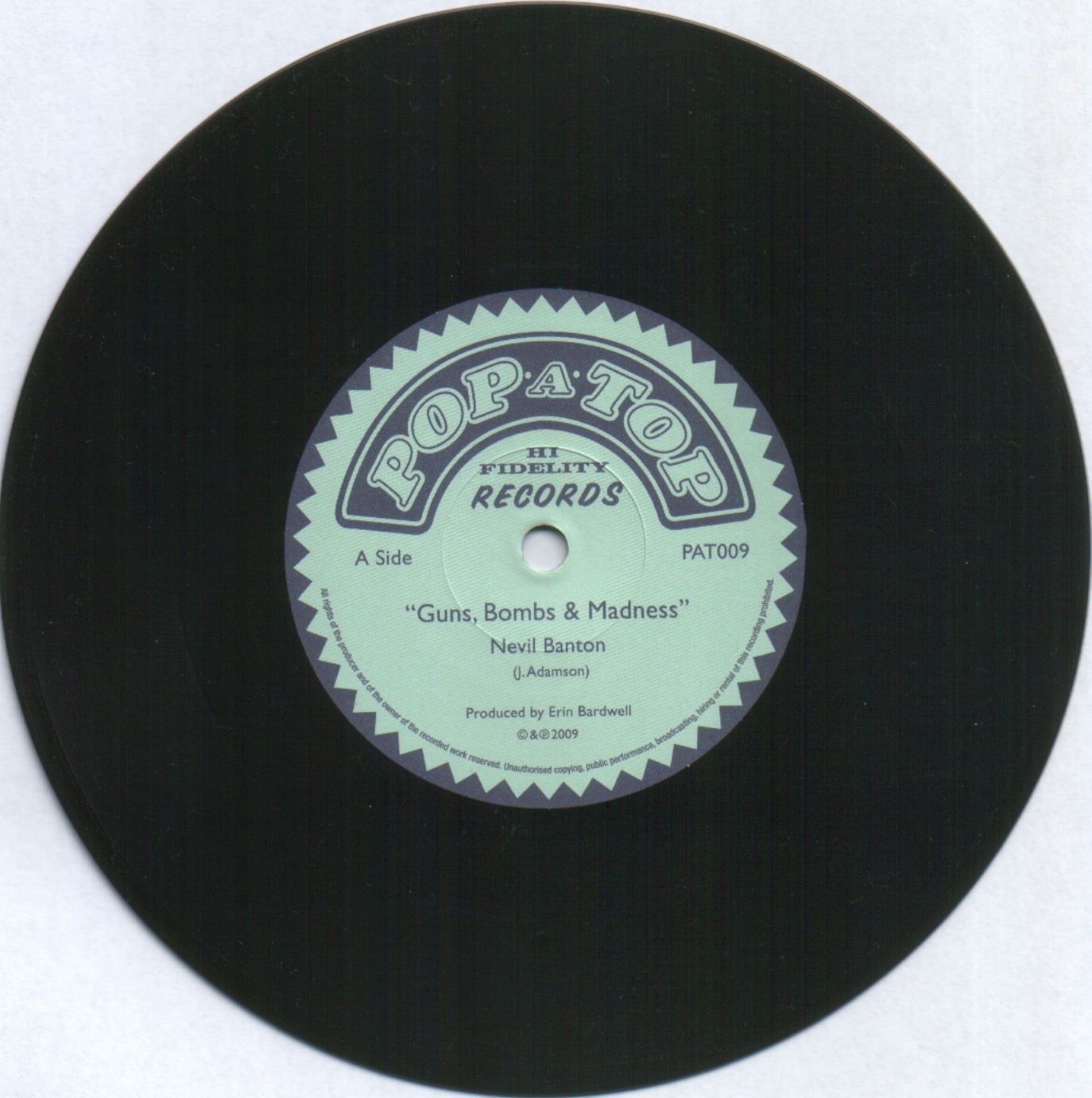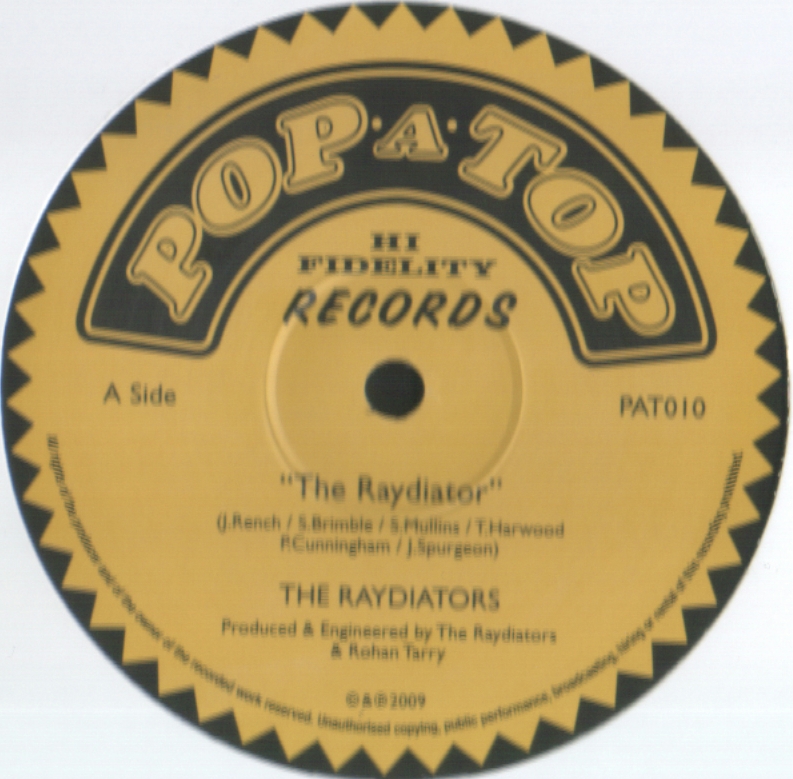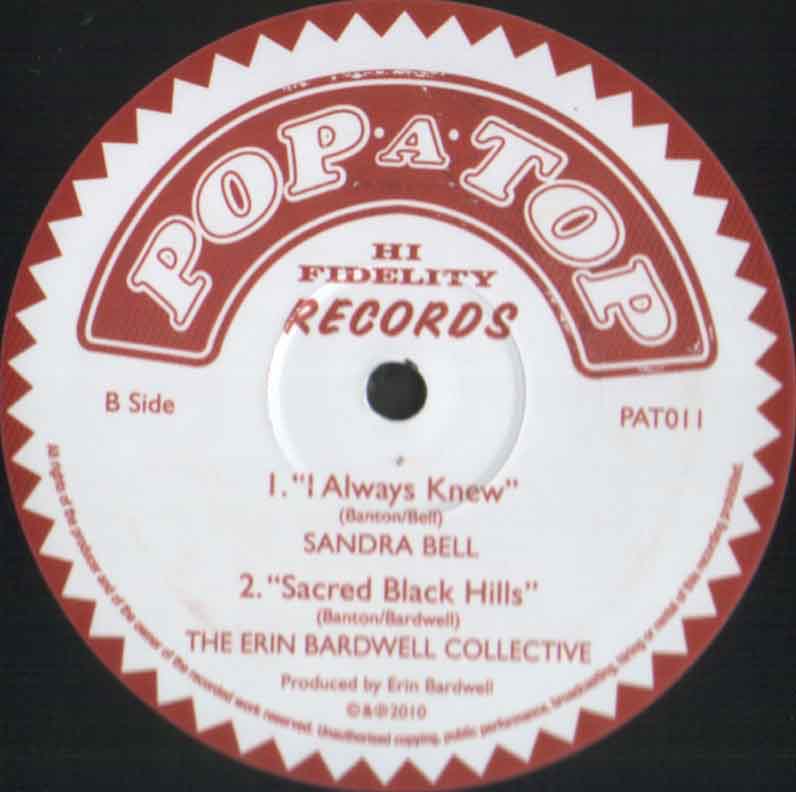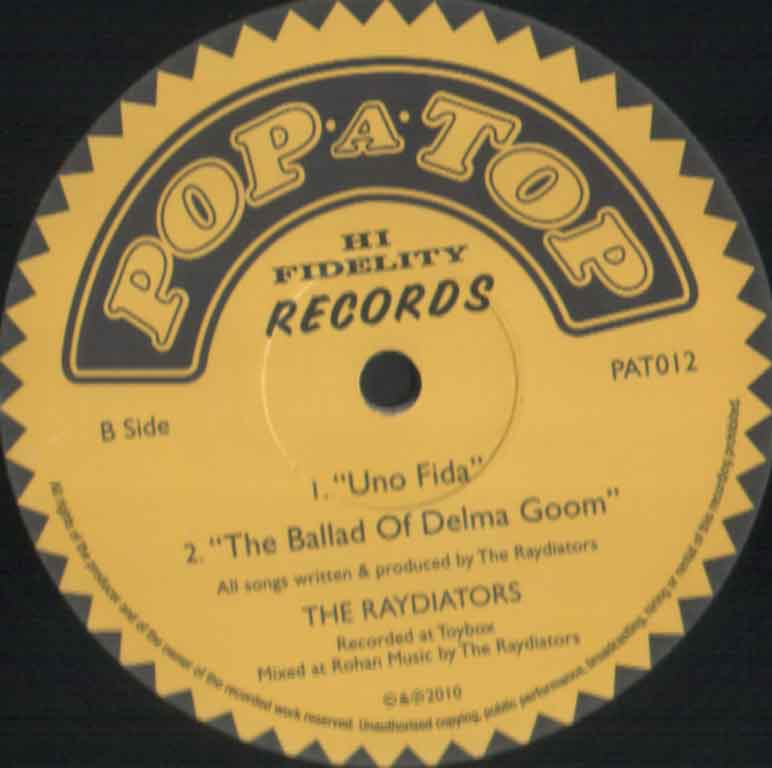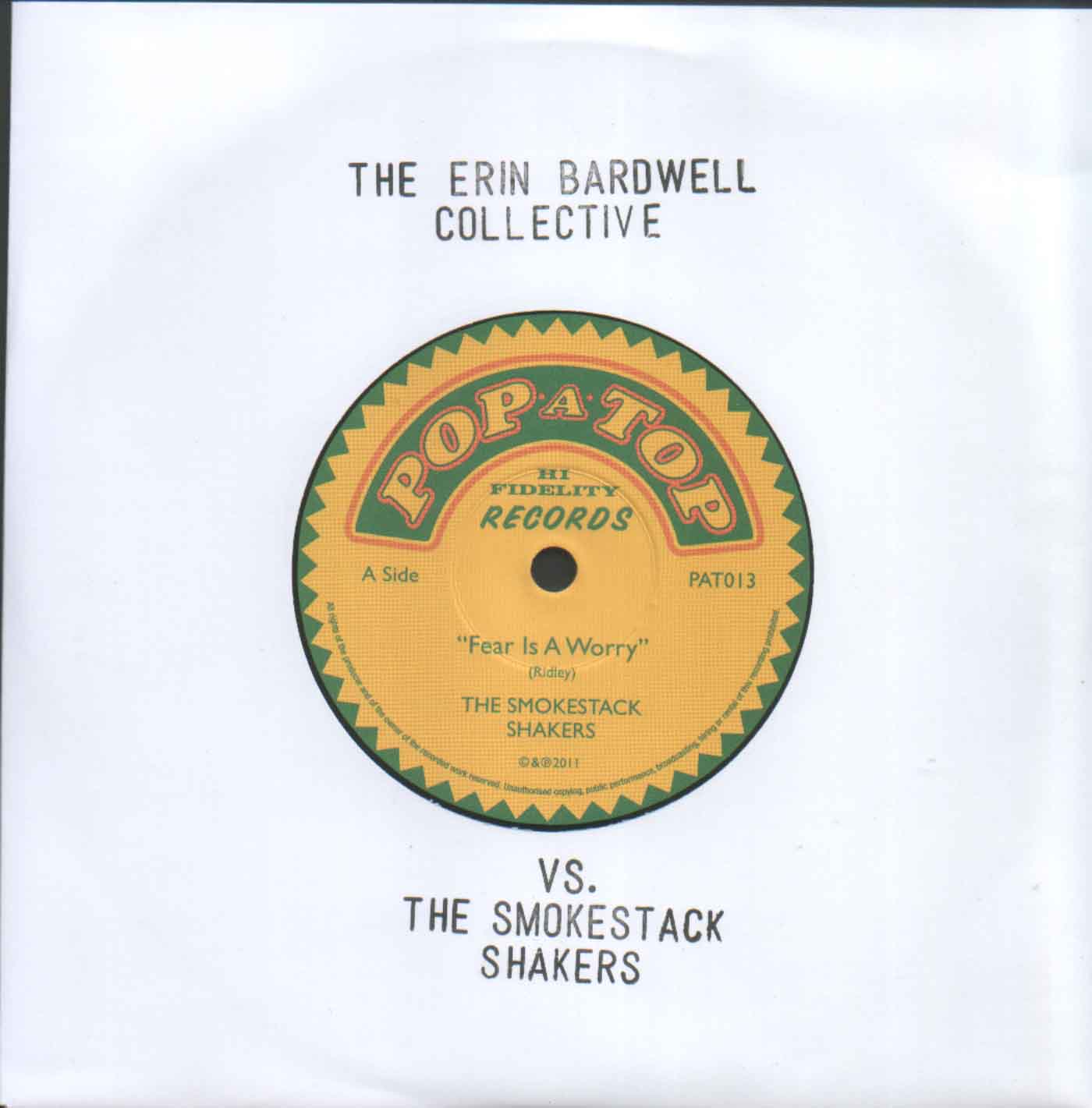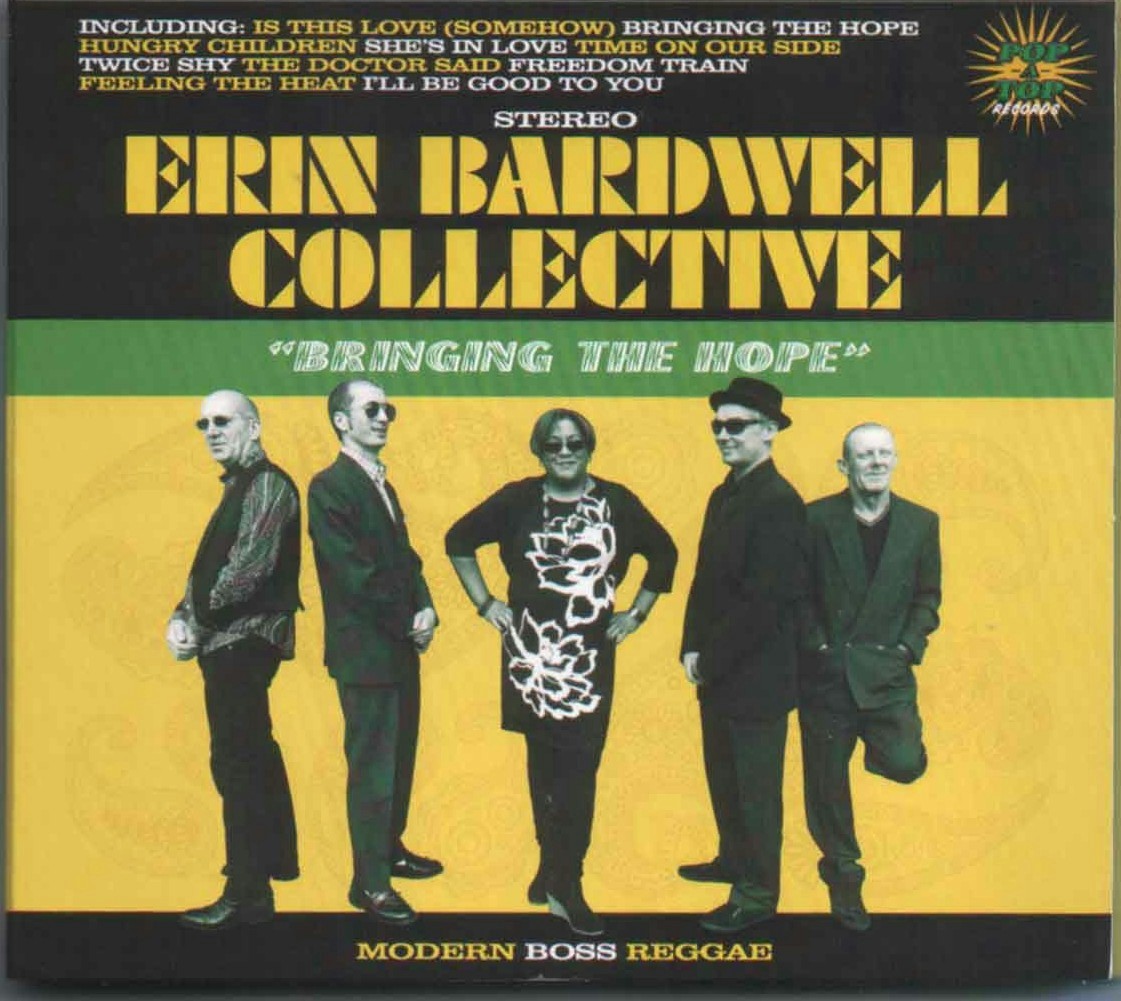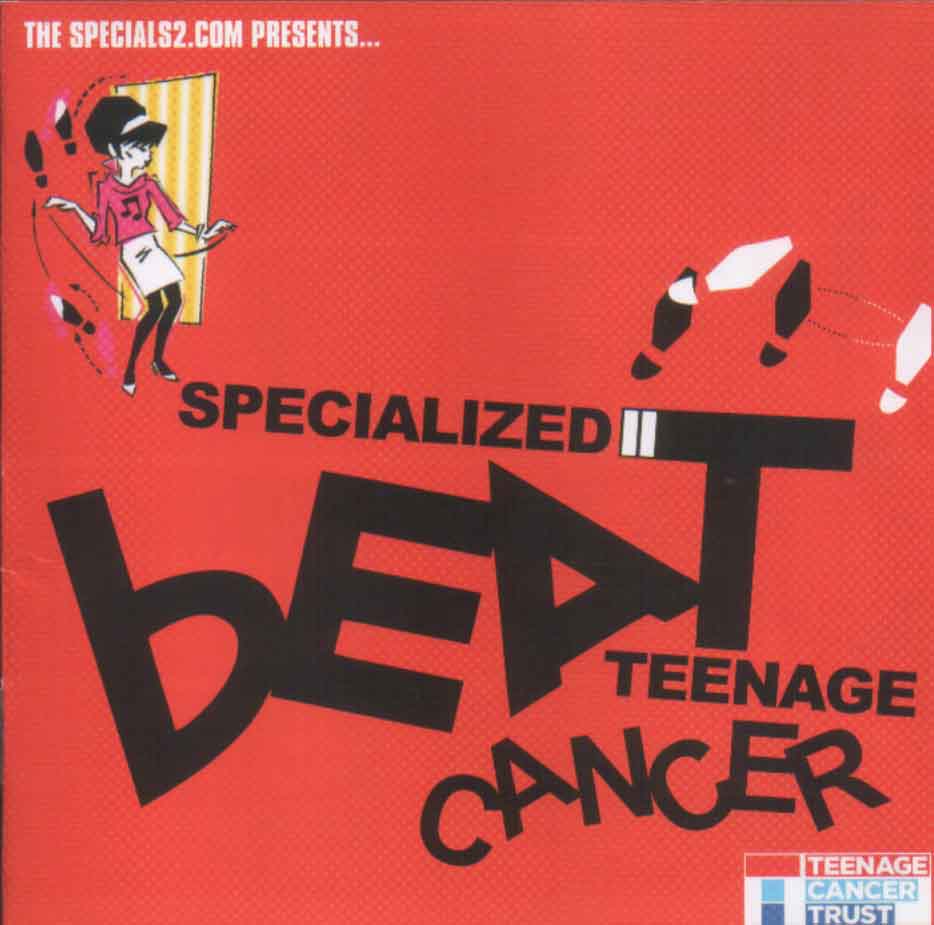 The Erin Bardwell Collective

The Erin Bardwell Collective have been busy recently supporting Roy Ellis from Symarip in Belgium, and The bEAT in Dorset at the Specialized concert.

There are some new Erin Bardwell Collective T-Shirts in black available in sizes M, L & XL at gigs for £10. Or UK mail order for £13.50 - send payments through PAY PAL to erin@popatop.freeserve.co.uk / or email erinbardwell@hotmail.com if you want to order by cheque/Postal Order - Or if in Europe £15 GBP. - Thanks!

The 2013 Erin Bardwell Collective recording "Which Side Of The Bed?" is OUT NOW on the Specialized 2 - Beat Teenage Cancer album (released June 18th 2013). In aid of The Teenage Cancer Trust. It is an album of bEAT cover versions & songs by many different bands and artists. Includes new tracks featuring Dave Wakeling, Ranking Roger, Neol Davies, Rhoda Dakar, etc etc. To order a copy follow this link - www.specializedproject.co.uk - 44 Tracks on a double CD!

To be added to our mailing list or to contact the band send an email to erinbardwell@hotmail.com

The Erin Bardwell Collective

LIVE DATES 2013

Latest album OUT NOW!

A live reggae/rocksteady band on Pop-A-Top Records. An organ driven early boss reggae style with male & female vocals. They play their own tunes with that late 60s/early 70s Trojan/Studio One sound. One of the very few bands in the UK at the moment focusing on this period. Established 2003 (studio) & 2004 (live). Currently a 5 to 6 piece line up with guests. They have supported / shared stages with The bEAT, Roy Ellis from Symarip in Belgium, Macka B, Neville Staple, Dreadzone, Solo Banton, Murray Man, By The Rivers & Pama International. And have gigged all over the UK. In 2008 Neol Davies from The Selecter made his first special guest appearance with the band. This was repeated twice in 2010. See 'Events/Gigs' page for latest gig details.

Have a listen here - visit our Bandcamp site

Sat 14th Dec - Witney Eagle Vaults (Oxfordshire)
Fri 20th Dec - Swindon Meca supporting Tin Spirits (with Dave Gregory - XTC), Nudybronque, Teddy White, AJ Live plus more!
2014 -
Sat 1st March - Wantage Swan (Oxfordshire)
Sat 26th April - New Inn, Stratton, Swindon
Sat 31st May - Tiverton, Devon - Venue TBC
Sat 28th June - Slough Anguilla Day
Summer 2014 - Antwerp, Belgium Reggae Festival (Date TBC)
Sat 2nd Aug - Caribbean Day - New Inn, Stratton, Swindon
Sat 30th Aug - Swindon Vic - album launch party
Nov 14-15-16 - Sandford, Dorset. Specialized weekender - day TBC
2014 - Germany (venues/dates TBC)
See 'Events/Gigs' page for more details on the above
Have a listen here - visit our Bandcamp site

(L-R) Pete Fitz - Bass / Erin B - Keys/Voice / Sandra Bell - Vocals / Pete OD - Drums / Ed - Guitar/Voice

'Bringing The Hope' (PAT014/PATCD14) - 10 tracks from current live set. As heard on BBC 6 Music Steve Lamacq.

To order send GBP payments through PAY PAL to erin@popatop.freeserve.co.uk

For LP send £12 (UK), £14 (Europe), £16 (Rest Of World)

For CD send £8 (UK), £10 (Europe), £12 (Rest Of World)

For downloads visit our Bandcamp site
They played a live radio session on the Tom Robinson BBC 6 Music show on 22nd April 2008. Three tunes were performed - Slaving For Bread, Spray It & Burn It, and Guns, Bombs & Madness, and an interview with Erin took place. Slaving For Bread and Guns, Bombs & Madness were repeated on Tom Robinsons 'Introducing' show in June 2008. Studio recordings of all three tracks can be found within the back catalogue.
Airplay on BBC 6 Music started for the band back in 2006 when Phill Jupitus played the Copenhagen track from their Volume 2 CD on his breakfast show. More airplay followed in 2008 on 6 Music with Tom Robinson playing the Fry Up single and Gideon Coe playing the Evaporator track from their Volume 3 album. Steve Lamacq then picked up on the band in 2011 by playing the Moody Man single on his Radio 6 Show & his Radio 2 show. In 2012 he continued his support for the group by playing selected tracks from the new Bringing The Hope album (inc. the tunes Time On Our Side & The Doctor Said)
The current album BRINGING THE HOPE has also gained airplay on Newport City Radio (the tracks Freedom Train, Time On Our Side, and Feeling The Heat have been spun by DJ Lee J on The Big Shot Sound System), and the Dublin Near FM Ska Patrol show (the tunes Hungry Children & Freedom Train), and Swindon 105.5 Ring The Alarm show with Selector D-Bo (he has been featuring many tracks over the last few weeks inc. I'll Be Good To You, Freedom Train, Feeling The Heat and Bringing The Hope).
BBC Wiltshire Introducing also featured the new album on their show in October 2012 - they interviewed Erin and spun the tracks Bringing The Hope & Is This Love (Somehow) - presented by Marie Lennon & Will.
SOUNDBITES
Two Erin Bardwell Collective albums now on i-Tunes, and some on Amazon! And some special deals on ebay.
Visit our 'Mail Order' page for CD & Vinyl prices!
Visit our 'RELEASES' page for all info on track listings.
See 'Events/Gigs' page for more details